Benefits of the Sustainability Code
The Sustainability Code provides a framework for organisations and companies of any size or legal structure to report on their non-financial performance. It can be used worldwide and is free of charge.
The Sustainability Code
is a useful tool for developing a sustainability strategy and, with its many support options, offers an easy way in to sustainability reporting;
can be used to fulfil the CSR reporting obligation and to report in compliance with the EU taxonomy and the German National Action Plan for Business and Human Rights;
makes a company's transition pathway visible to the interested public over time with regular reporting;
supports businesses on their way to sustainable operation by monitoring, integrating and publicising the latest developments in sustainability reporting. 
The Code can be used by companies large and small, public and private, by organisations with and without pre-existing sustainability reporting, capital market-oriented companies and those wishing to inform their stakeholders about their achievements in the realm of corporate sustainability. The Code is free to use and our Code experts will check your report for formal completeness free of charge.
The Code offers first-time users guidance in setting up their sustainability management by asking them questions on the relevant action points. It acts as a tool to help establish responsibilities and identify material aspects. In the next step, companies can report on their current state of affairs and gradually refine their processes.
The Code database serves as a data management system for reporting companies and organisations.
It makes their sustainability achievements visible and their commitments more transparent. The database's comparison feature means the reports can also be compared with one another based on individual criteria. Plus, with regular reporting, companies and organisations can clearly see their development process in terms of their sustainability performance.
Businesses can use their Code declaration in their communications, as evidence for customers and suppliers and as an internal control mechanism; investors assess sustainable lending on the basis of the declarations. You will also receive a special Code signet confirming that your Code declaration is complete, which can then be used in your external communications.
To make working with the Code as efficient as possible, the RNE integrates various policy frameworks that directly relate to sustainability into the German Sustainability Code. What this specifically means for you is that, with your Code declaration, you are both complying with the CSR Directive Implementation Act and the EU taxonomy, and you can report on your human rights due diligence as per the German National Action Plan for Business and Human Rights. You select your desired application level on the database, and the Sustainability Code Office then checks that your declaration meets the Code requirements and that the legally required content is formally complete. Once it is published, the reporting organisation will receive a signet indicating a more detailed declaration that also covers its CSR reporting obligation. This is in addition to the standard Code signet.
The data records already published can be used for scientific analyses, ratings, rankings, competitions or by financial analysts:
Research institutes use the entries to assess the relevance of individual topics in the debate around sustainability.
For industry associations, the data is useful for evaluating challenges and opportunities facing their member companies, working on industry solutions and supporting the companies accordingly.
Financial analysts can incorporate information on environmental, social and governance (ESG) aspects in their company analyses. The code can therefore be used as a basis for valuation within portfolio management, corporate bonds, lending and the provision of investor information.
For competitions, such as the German Sustainability Award, the Code declaration can be used as an application document.

These are just some of the ways the Code creates real added value for reporting companies. They only need to file their report once and yet they can benefit on multiple levels.
API interface
For simplified data exchange with different websites, programs or databases, technical interfaces (Application Programming Interface (API)) can be programmed for the Code database.
If you are interested in using the data, please contact team@deutscher-nachhaltigkeitskodex.de
Futher Information
Here you can find further information on reporting with the Sustainability Code.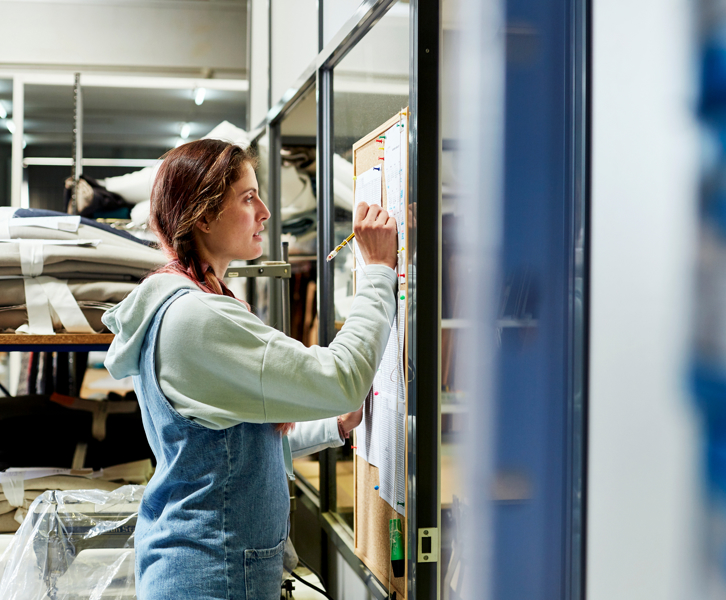 Getting started
We'll take you through step by step how to get started on your first Code declaration.
Learn more